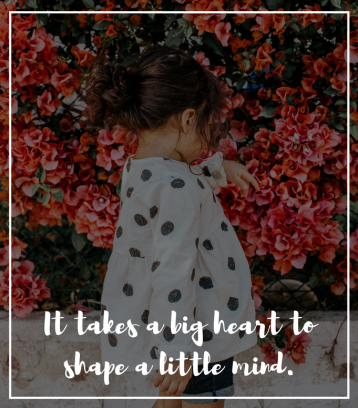 Establishing a strong line of communication with your child means helping them to start developing their ability to express themselves early. Young children benefit from "thick" conversations. Thick conversations are characterized by giving children many chances to speak and communicate, asking open-ended questions, encouraging them to think and imagine and having many back-and-forth exchanges.
Here are four strategies to engage young children in thick conversations in your home:
Encourage back-and-forth exchanges.
Take turns communicating and provide time for a response.
Extend children's language and vocabulary.
Expand on children's words or their attempts at words by adding a little more. For example, if the child says "ball", you can say "the blue ball is bouncing!"
Invite children to talk about what they are doing.
Encourage children to make comparisons and consider other possibilities.
Encourage high level thinking.
Help children make connections between what is happening in the classroom and what is happening in their home or community.
Asking questions is one of the simplest ways to communicate and learn. Extending conversations by asking a child to make a prediction or offer an explanation allows the child to better express routine situations. Ask your preschooler questions at meal time, on the road, in the waiting room, before bed or anytime you have a few spare moments.
Need inspiration and creative conversation starters to expand your child's horizons? The book 
The Pondering Preschooler
 offers parents, grandparents and teachers hundreds of questions to engage young minds. Take the book with you wherever you go and have fun listening and getting to know your child as they learn and grow.