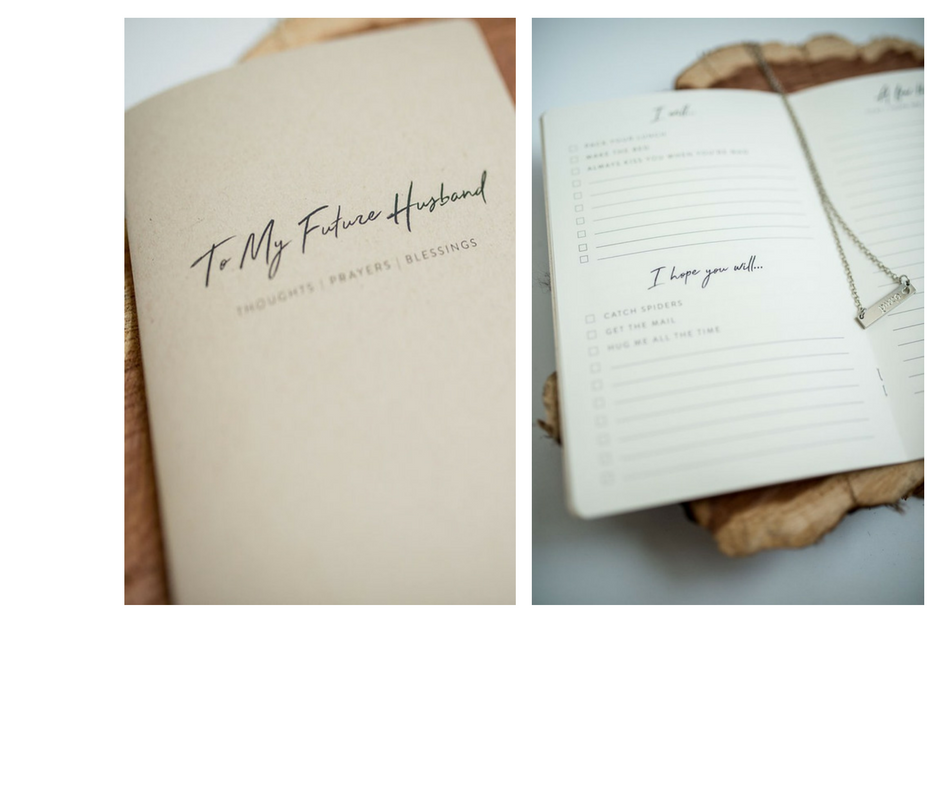 "I started writing letters to my future husband when I was 13. Like most girls, I dreamed about what my future husband would be like. At first, my letters included a lot of silly facts about my life and guesses as to how we'd meet (if we hadn't already!). But as time passed, my heart began to change. Rather than only dreaming of what my future husband would be like, I began to long for God to make him a man after His own heart. So, in many letters, I prayed for him. For his heart, for his walk with Jesus, for trials he may have been facing. And somehow, in writing these letters, my own heart was changed. I began to ask God to make me a woman of noble character as I waited for what God would have for my future.

Sharing these letters with Andy, my now husband, on our wedding day was so special! He was amazed that I had waited so prayerfully and expectantly for him. I am confident that God heard my prayers as a young girl, and now I get to continue my practice of praying for my husband each and every day."

-Samantha
Before we get married, whether we have met our future husband or not, we have a million dreams, thoughts and prayers for him. In this keepsake journal, you can begin to open up and share what is on your heart to your future husband and learn how to strategically pray for him, as well as pray to be a Godly wife.
Click HERE to view the Future Husband Journal!