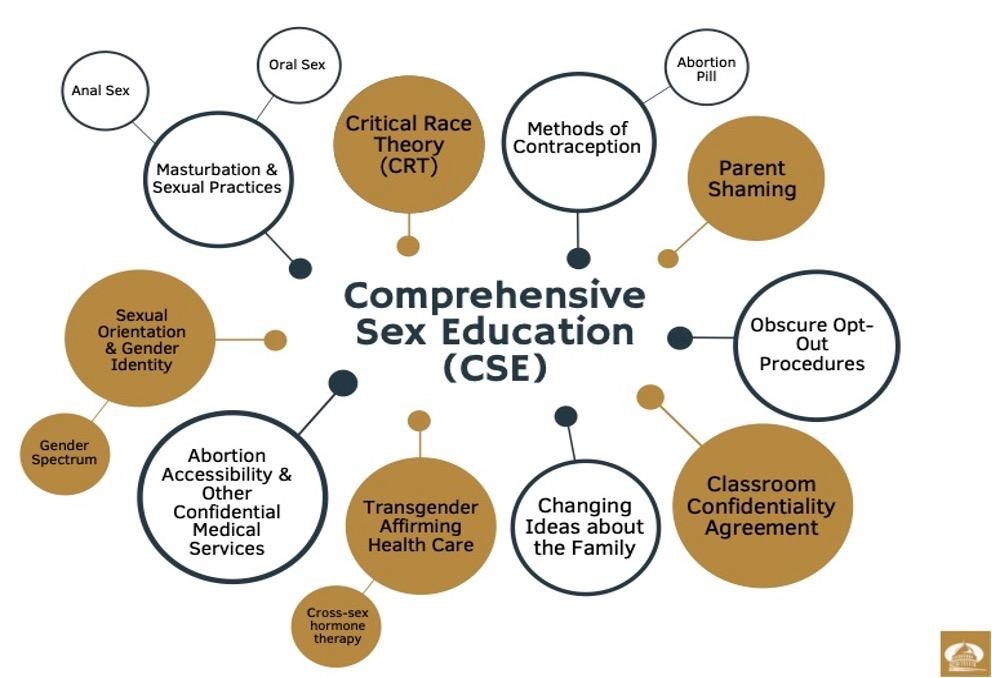 Across the country, people are influencing and indoctrinating children. This is especially dangerous when it comes to how children are taught to view sexuality. The effects of radical sex education span far more than just the immediate implications on child health and safety.
The graphic above from the Capitol Resource Institute shows the many issues that Comprehensive Sex Education (CSE) is tied to, and clearly displays the dangers of allowing CSE to be taught in classrooms.
Do you know what curricula are being taught in your children's or grandchildren's classrooms? Don't let the children in your family be victimized by harmful ideology. Take the opportunity to educate yourself on the curriculum utilized in your local school. Check out the CSE tool kit from the Protect Child Health Coalition to stand up for the safety of children today.