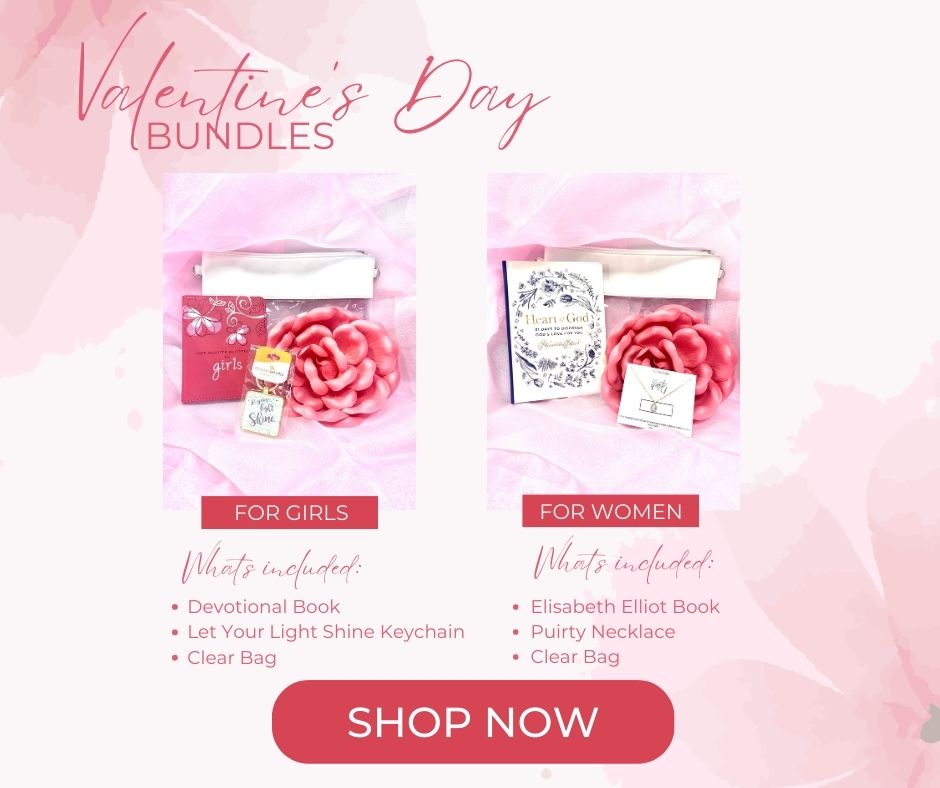 Searching for the perfect Valentine's Day gift for a special woman or girl in your life? Look no further! Abstinence Clearinghouse put together the perfect Valentine's gift bundles for women!
The Gift Bundle For Women is created for ages 15+ and includes Elisabeth Elliot's Heart of God devotional and a beautiful Purity Necklace in a 10x8 inch clear bag with an adjustable strap—a perfect stadium purse!
The Gift Bundle For Girls is intended for young women ages 8-14 and includes a One Minute Devotions for Girls and a "Let Your Light Shine" keychain in a clear bag!
Order your bundle now, and Abstinence Clearinghouse will ship so that it arrives just before Valentine's Day!