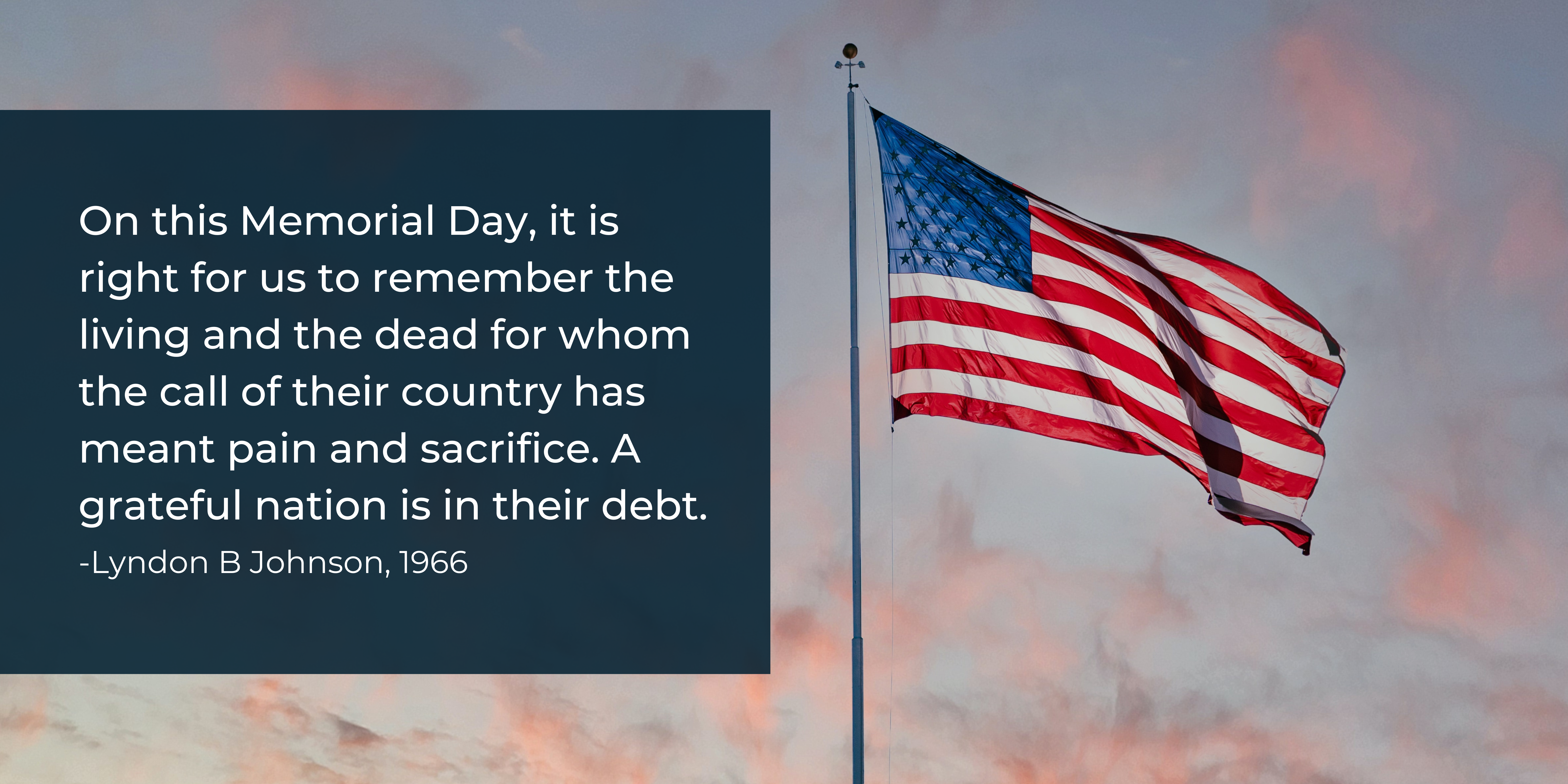 For many Americans, Memorial Day weekend marks the start of backyard BBQs, summer vacations and pool time. But it is so much more than that! In 1971, Congress declared Memorial Day a national holiday to honor and remember the men and women who died while serving in the U.S. armed forces.
Your family may be remembering and honoring your own family members who previously served or thinking of loved ones who are currently serving our country. As you gather with family and friends for your Memorial Day activities, take time to appreciate the gift of being able to spend time together. Talk to your children about the gift of freedom and the meaning of service.
Here are some patriotic activities for your family to consider this Memorial Day:
This Memorial Day, let us help our kids remember the true meaning of Memorial Day and what it means for our country's history. Let us especially remember those left behind by fallen service members: their widows, children and those who served with them. Their lives were forever changed by the sacrifices made by their loved ones.